Guests: MR1.0 producer Josh Orton, comedian Doug Benson, and author Robert Reich
It's casual Friday once again folks and Sam's got 3 hours worth of show packed into a neat and tidy 105 minutes. But if you are not a member by Monday you will only get the first 40 minutes of show and miss the great Members Only show. And today Sam had a super-special guest (Robert Reich) on the Members Only show. That's the kind of great stuff you'll miss out on!
The "assault on unions" in Wisconsin is still the lead story and with each day it seems the protesters are growing stronger. Democratic state senators have left the state in order to block a vote on the measure.
Breaking News: Republicans in WI state senate sending State Troopers to get Democratic leader
Sam points out an article on AmericaBlog about how the Egyptian Army refused orders by Mubarak to move their tanks against protesters in Tahrir Square and then ponders if our National Guard would do the same if Scott Walker dared to call them out.
Unrest has spread to the small island nation of Bahrain.
Breaking News: Bahrain forces have fired on protesters in Manama, injuring at least 66.
Former Majority Report 1.0 producer Josh Orton called in live from Madison, WI. He lives about 100 feet from the heart of the protest and gives accounts of what is like there.
Scott Walker has turned a $121.4 million surplus into a $137 million deficit because of new tax cuts and spending to special interest groups. He cannot be recalled right now, but 8 state senators can be. ActBlue.com has started fund drives to support Democratic state senators.
A new report by Dean Baker shows that the origin of the pension shortfall is because of the 2008 crash of the stock market and now that the market has climbed back those shortfalls will be manageable or even erased.
Mike Stark calls into Rush's show again and tries to get him to understand how unions built up the middle class. No such luck.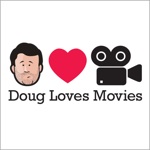 The hilarious Doug Benson stops by with some weekend movie picks for Sam, pitch hitting for Wally Pipp, oh I mean Chris Rosen. Be sure to check out Doug's podcast at Doug Loves Movies and The Benson Interruption.
Netflix - Joan Rivers: A Piece of Work
OnDemand - Unstoppable
Listen to Doug Benson on the Majority Report.
And on the Members Only show:
Missouri Senator Jane Cunningham wants to repeal child labor laws. John Galt would agree.
And as a super-special secret guest in the Members Only show Robert Reich talks to Sam about his proposal to lower taxes on those that make less than $250,000 (98% of the country), but raise them for the richest 2%.
Listen to the interview with Robert Reich.
Aftershock: The Next Economy and America's Future by Robert B. Reich
Note: Next week the listener IM-driven post show podcast will only be available to Majority Report members. Please become a "member with benefits" so you don't miss all of The Majority Report!