The Majority Report app for iOS and Android
The best way to listen live, stream or download the two-time winner of The Best Political PodcastAward, The Majority Report radio program. Hosted by Sam Seder, The Majority Report is a smart, daily, political talk show featuring long form interviews with top authors, policy makers, reporters, filmmakers and comedians. Seder is a long time political talk show host and in addition to frequent appearances on CNN, MSNBC and CNBC, he has sub hosted for Chris Hayes and Keith Olbermann.
IT'S FREE
Download the iphone/ipad app here!
Download the Android app here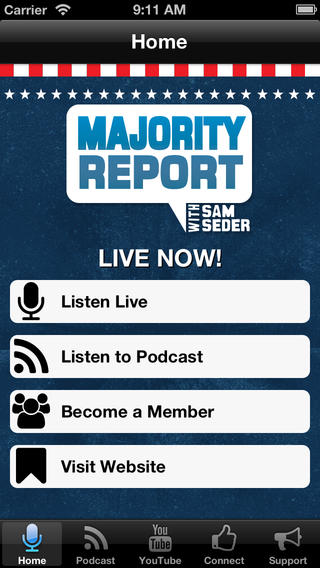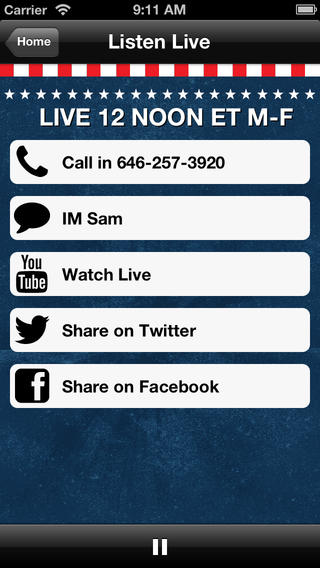 This App features:
+ Easy live audio and video streaming of the Monday through Friday live show at 12PM ET to listen or watch anywhere.
+ One tap call in to the live show.
+ Streaming of the most recent 25 daily podcasts.
+ Downloading for off line listening of the most recent 25 daily podcasts (wifi suggested to avoid data charges)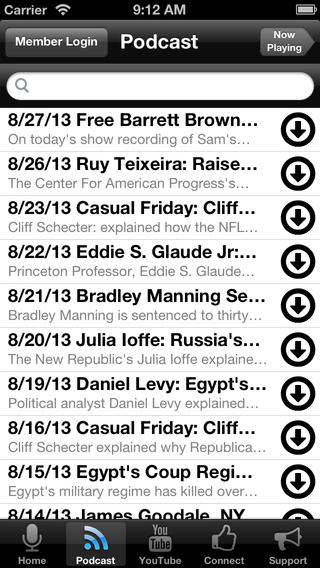 + MEMBERS not only get access to the extended show but also get download and streaming access to over two hundred past episodes of the Majority Report.
+ Watch all Majority Report YouTube videos.
+ Important Show links.